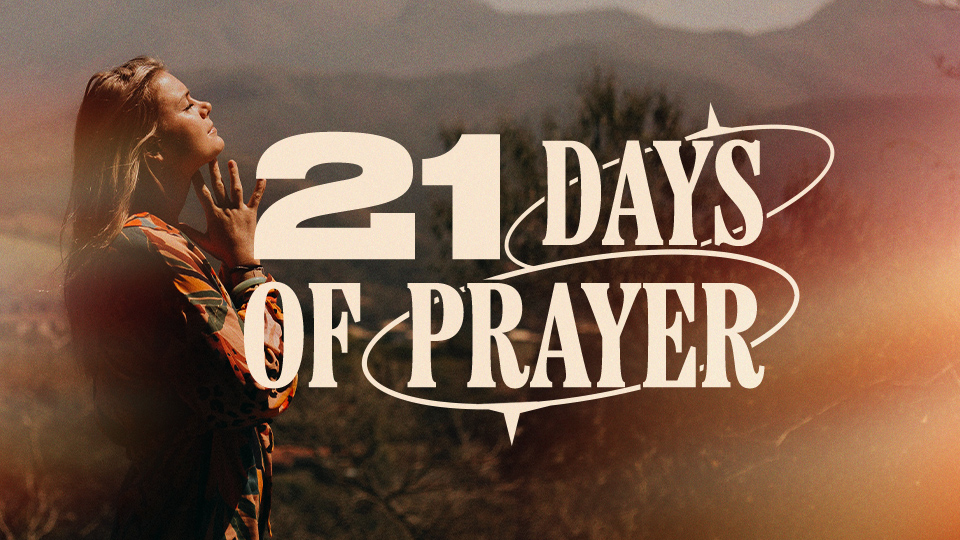 Purcellville Baptist Church
At PBC, we are passionate about Knowing God better, what He wants for each person and for the direction of PBC. We start out each year by seeking God through prayer. We invite you to join us on this 21 day journey!
The theme this January is "Our Father".
During 21 Days of Prayer, we will be going live on Facebook M-F at 7am & 7pm with daily devotional content. Be sure to follow us on Facebook at the link below!
Not able to make it at 7am or 7pm each day? Each day's video will also remain on our Facebook page for you to watch at your convenience?

21 Days of Prayer Partner
Join the PBC Staff as we find a person to pray with during the 21 Days of Prayer.
Getting Started:
Ask someone to be your 21 Days of Prayer partner
Text each other daily asking how you can pray for each other
Pray for each other
Call or meet once a week during the 21 Days of Prayer

Fasting
The purpose of fasting is to set aside the physical in order to focus on the spiritual.
The goal is to spend time in prayer and devotion with Jesus when you would normally do the activity or meal you have chosen to do as a fast. Pray and ask the Lord which one He wants you to use – here are some options for fasting.
(Before any restriction of a food type fast, please consult your doctor.)
1. The Full Fast – God may lead you to eat nothing, and drink only liquids. You'll need to take in a lot of water, fruit juice, vegetable juice, and a fiber supplement.
"Jesus, being filled with the Holy Spirit, was led by the Spirit into the wilderness…in those days He ate nothing." (Luke 4:1-2) 
2. The Judges Fast – God may lead you to fast from sunup till sundown, eating just one meal a day. 
"All the children of Israel, that is all the people, went up and came to the house of God and wept. They sat there before the LORD and fasted that day until evening, and they offered burnt offerings and peace offerings before the LORD." (Judges 20:26)
3. The Daniel Fast – God may lead you to abstain from specific kinds of food or whole food groups such as: meats, sweets, alcohol, dairy, gluten, etc. 
"I, Daniel, was mourning three full weeks. I ate no pleasant food, no meat or wine came into my mouth, nor did I anoint myself at all, till three whole weeks were fulfilled." (Daniel 10:2-3)
4. The Sabbath Fast – Many Jews would regularly fast one day each week to focus on God. God may lead you to fast one day a week to return to Him with all your heart. It may be on Sunday, your day of worship or on Saturday to prepare your heart for worship.
"Even now," declares the LORD, "return to me with all your heart, with fasting and weeping and mourning." (Joel 2:12) 
5. The Focus Fast – We are encouraged in the New Testament to keep our eyes focused on Jesus. God may lead you to fast from something that keeps you from focusing on Jesus like we are encouraged to do – Internet, video games, TV, social media, etc.
"Therefore, since we are surrounded by such a great cloud of witnesses, let us throw off everything that hinders and the sin that so easily entangles. And let us run with perseverance the race marked out for us, fixing our eyes on Jesus, the pioneer and perfecter of faith." (Hebrews 12:1-2)