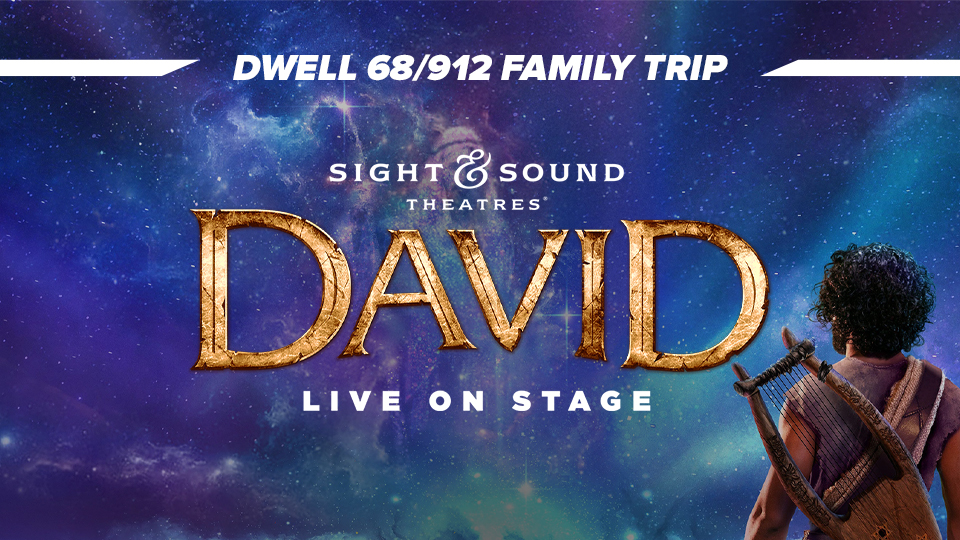 Purcellville Baptist Church
Dwell Students! Join us for a trip to Lancaster,PA for Sight and Sound Theater's "David: Live on Stage." The cost for this trip will be 90$ per person. 
"Master Poet. Fearless Warrior. Anointed King. From still waters to shadowed valleys, David's ascent to the throne is filled with towering giants, wild animals, and Philistine soldiers. After unprecedented victories lead to devastating failures, this passionate warrior will face the biggest battle of all: the one within himself.
Experience one of the most legendary Bible stories as it comes to life with spectacular special effects, massive sets, and live animals in this brand-new original stage production."