PBC KIDS
Sundays at 9AM & 10:30AM
What is PBC Kids?
Here at PBC kids, we make it a priority to teach from the Bible in a way that is engaging and easily understood. It is our goal to create a safe space for your children to learn about God and the Bible while building a personal relationship with God and fellow Christians! Ministering to your child doesn't stop once Sunday morning is over! It is our goal and desire to equip parents to continue to disciple their children at home. We want to help you create an environment at home that fosters discipleship, Bible reading, and knowing God deeper.
Are you joining us for the first time this Sunday? Pre-register your child below!
Infants – Preschool
This program is available for Birth-Kindergarten children. We place children in groups based on their age as of September of that school year.  Since we follow the same groupings as the public schools, it helps kids build relationships with the same kids that they will eventually go to school with. 
ACTIVITIES & CURRICULUM
Infants & Toddlers
Babies and toddlers spend time with caregivers in directed play.  We use music, bubbles, and age-appropriate toys for play.
Preschool
The Gospel Project for Preschool takes kids (2-5 year olds) on a chronological journey through God's big story – the story of redemption weaved throughout Scripture.  When the gospel is truly experienced, hearts are forever transformed. 2-year-olds thru Kindergarten kids all have a video lesson where they learn about God, the Bible, people of the Bible, and Godly character traits. They have song time where they learn songs about God and the Bible. They have coloring time where they color activity pages. They have snack time and they have playtime for either in the classroom or if weather permits out on the playground (outside 3 years old-kindergarten only).  On chilly days be sure to bring a sweater or jacket.
Elementary
Every Sunday, PBC Kids Elementary is pack with fun! Kids in kindergarten through fifth-grade kids experience interactive bible teaching, meaningful moments with small group leaders, and finally, the choice between crafts or outside activities. Our hope is PBC Kids is a fun, loving, and safe environment where the Bible is taught in a creative and relevant way for your child to experience real life in Christ.
We would love for you and your family to visit PBC Kids this Sunday. Join the fun, and experience a world where kids meet Jesus on their level!
Permission Slips & Registration
Registration for kids events is now on our Events page. All permission slips are now included in the registration form!
For Your First Visit
From the moment you pull in the parking lot, you'll notice lots of friendly faces eager to show you the way.
Your first stop when you arrive is the check in area just inside the main doors. We want to serve you and your child well, we we will take a moment to get to know you. We'll ask about allergies, make sure we know what your child's name is, and collect your contact information.
Then, you and your child will both get a sticker with a matching code. If for any reason we need to reach you during the worship service, we will contact you by the cell phone number you provide us. This sticker is also what you'll use to pick up your child after the worship service.
A Few Other Things You'll Want to Know
What should Kids Wear:
Play clothes are always welcome! PBC Kids is a fun, active environment. Weather permitting, we do go outside so please send your child with a warm coat when weather is cold. Your kids will be playing, singing, and dancing as they learn about Jesus in small groups and in large groups.
Special Environments
Mom's Viewing Room
The mom's viewing room is a place with mothers with newborns (babies 12 months and younger) can watch the service together in a private environment.
PBC Buddies
(Special Needs Ministry)
Every child and family matters to us and we feel strongly that the Gospel should be presented in a manner that is most understandable. In PBC Kids, children with special needs have buddies who stay with them during PBC Kids to keep them safe and help them understand the Good News that Jesus loves them.
The Ride Home
We encourage parents to keep the conversation going on the car ride home. Ask your child these questions:
What was the best part of your time?
What did you learn about today?
Our goal is to have a positive answer to both of those questions each week. We provide follow up family conversation, as well as a weekly memory verse, in our newsletter that comes home each Sunday.
What is Second Blessings?
Second Blessings is a ministry of elementary students that stay both services.
A safe, fun, small group environment
Allows you to attend a class or serve on a Sunday morning in addition to worship while your child is being loved and cared for
Kids will have play time, lesson recap, games, snacks, and stay engaged!
Through our innovative 2nd Blessings ministry, your kids can experience a rich, engaging time while you connect, you'll have the chance to deepen your faith, strengthen your marriage, and build lasting friendships with like-minded parents. Check out the video for a glimpse at 2nd blessings.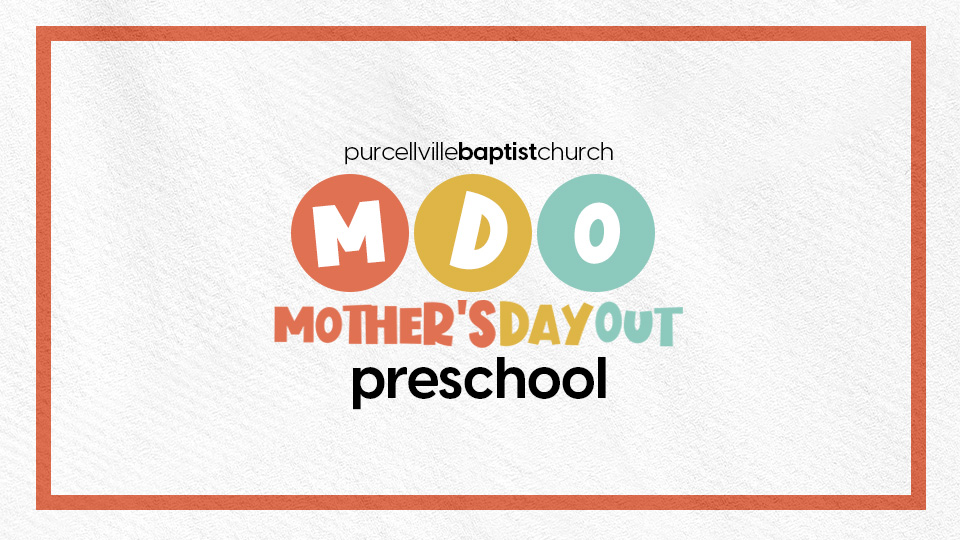 ENROLL NOW!
2 or 3 Day Programs Available
Hours: 9:30-1:30 | Ages: 2½ to Pre-K
Contact Shawn Bowman
540-454-3199