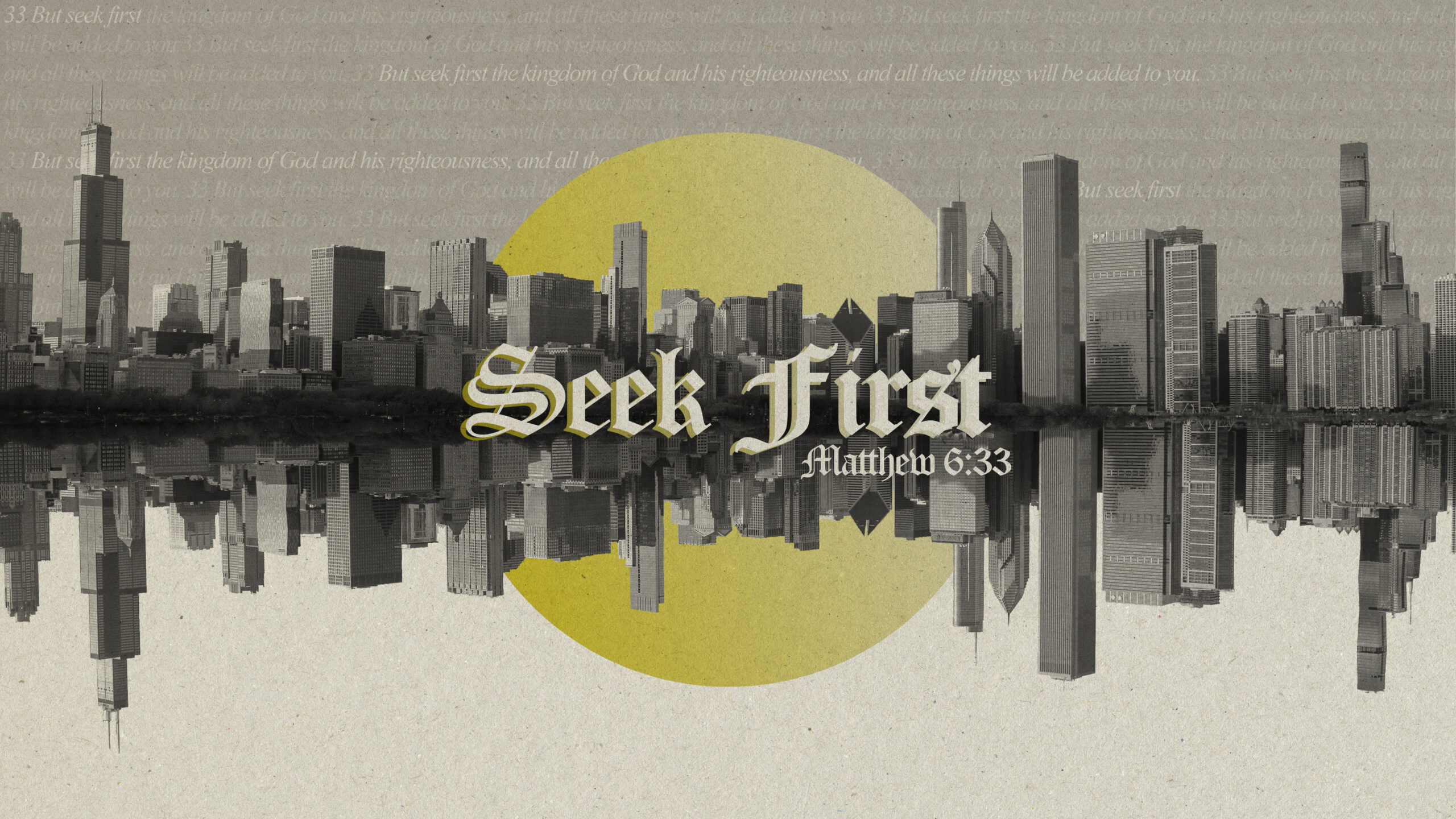 Purcellville Baptist Church
21 Days of Prayer
Theme – Seek First
But seek first the kingdom of God and His righteousness, and all these things will be added to you. – Matthew 6:33
At PBC, we are passionate about Knowing God better, what He wants for each person and for the direction of PBC. We start out each year by seeking God through prayer. We invite you join us on this 21 day journey as we Seek Him First!
During 21 Days of Prayer, we will be going live on Facebook M-F at 7am & 7pm with daily devotional content. Be sure to follow us on Facebook at the link below!
Weekly Focuses:
Week 1 – Know The King
Week 2 – Surrender to the King
Week 3 – Serve the King
Monday, January 17
"Worthy are you, our Lord and God, to receive glory and honor and power, for you created all things, and by your will they existed and were created."
Revelation 4:11
And I heard every creature in heaven and on earth and under the earth and in the sea, and all that is in them, saying, "To him who sits on the throne and to the Lamb be blessing and honor and glory and might forever and ever!"
Revelation 5:13
Tuesday, January 18
Therefore encourage one another and build one another up, just as you are doing.
1 Corinthians 5:11
Wednesday, January 19
Matthew 25:31-26; James 1:27
Thursday, January 20
Husbands, love your wives, as Christ loved the church and gave himself up for her, that he might sanctify her, having cleansed her by the washing of water with the word,  so that he might present the church to himself in splendor, without spot or wrinkle or any such thing, that she might be holy and without blemish.
Ephesians 5:25-27
Friday, January 21
So if there is any encouragement in Christ, any comfort from love, any participation in the Spirit, any affection and sympathy, complete my joy by being of the same mind, having the same love, being in full accord and of one mind. Do nothing from selfish ambition or conceit, but in humility count others more significant than yourselves. Let each of you look not only to his own interests, but also to the interests of others. Have this mind among yourselves, which is yours in Christ Jesus, who, though he was in the form of God, did not count equality with God a thing to be grasped, but emptied himself, by taking the form of a servant, being born in the likeness of men. And being found in human form, he humbled himself by becoming obedient to the point of death, even death on a cross.
Philippians 2:1-8
Please join us Monday through Friday for a Facebook live devotion at 7:00am or 7:00pm
Fasting Instructions
Fasting (consult your doctor if you have any health concerns)
We fast to set aside the physical in order to focus on the spiritual.
Here are some options for fasting. Pray and ask the Lord which one He wants you to use.
1.   The Full Fast – "Jesus, being filled with the Holy Spirit, was led by the Spirit into the wilderness…in those days He ate nothing." (Luke 4:1-2). God may lead you to eat nothing, and drink only liquids. You'll need to take in a lot of water, fruit juice, vegetable juice, and a fiber supplement. 
2.   The Judges Fast – "All the children of Israel, that is all the people, went up and came to the house of God and wept. They sat there before the LORD and fasted that day until evening, and they offered burnt offerings and peace offerings before the LORD." (Judges 20:26). God may lead you to fast from sunup till sundown, eating just one meal a day.
3.   The Daniel Fast – "I, Daniel, was mourning three full weeks. I ate no pleasant food, no meat or wine came into my mouth, nor did I anoint myself at all, till three whole weeks were fulfilled." (Daniel 10:2-3). God may lead you to abstain from specific kinds of food or whole food groups such as: alcohol, dairy, gluten, sweets, meats, etc. 
4.   The Sabbath Fast – "Even now," declares the LORD, "return to me with all your heart, with fasting and weeping and mourning." (Joel 2:12). Many Jews would regularly fast one day each week to focus on God. God may lead you to fast one day a week to return to Him with all your heart. It may be on Sunday, your day of worship or on Saturday to prepare your heart for worship.