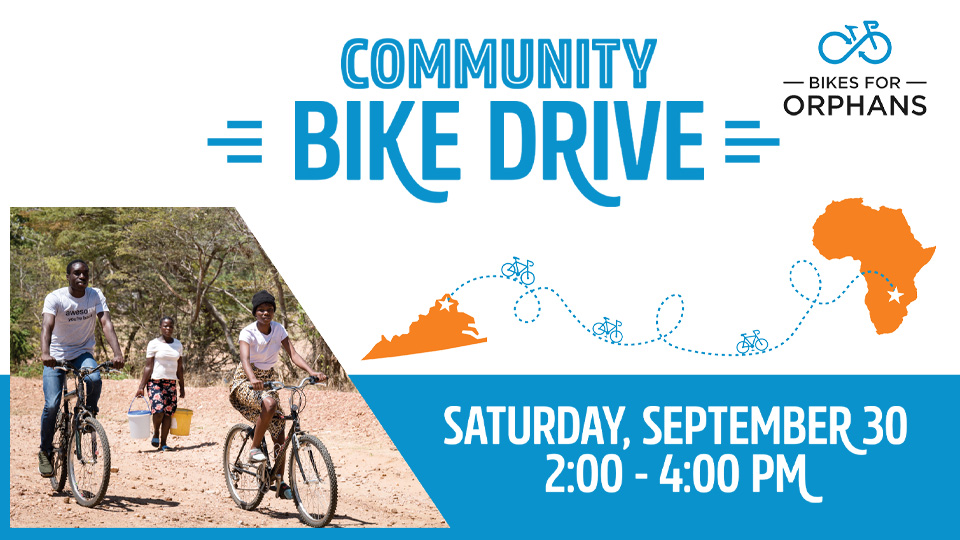 Purcellville Baptist Church
Collecting new and used adult bikes to benefit orphans in Africa.
*Adult bikes in good condition are most desirable but all bikes are accepted and eligible for a tax deduction!
Collected bikes are shipped to one of three bike shops in Zambia where they are repaired and sold. All proceeds go directly to the care of orphans and widows.
YOUR DONATION PROVIDES:
Reliable transportation for vulnerable communities.
Meaningful employment.
Revenue to support orphans and widows.
HOW TO HELP:
Tell your friends, family, and neighbors!
Donate a new or used adult bike.
Donate funds to help ship the bikes to Africa.