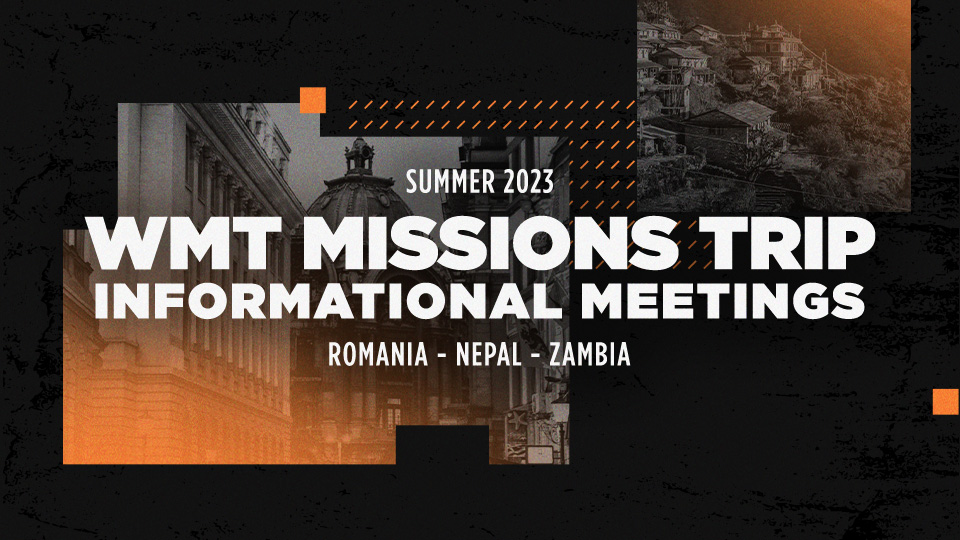 Purcellville Baptist Church
Attend an interest meeting to learn more about our Summer 2023 Mission Trips! 
There are three Short Term Mission Trips scheduled for Summer, 2023!
Romania for Construction and VBS
Nepal or India for Evangelistic Outreach
Zambia for Care support and VBS; June 19-29, 2023
There will be a number of interest meetings for you to learn more about each one as you explore God's leading!  Information on all three trips will be presented at every meeting.
Please let us know which one you will be attending.
Last day for STM trip commitment is March 1, 2023.